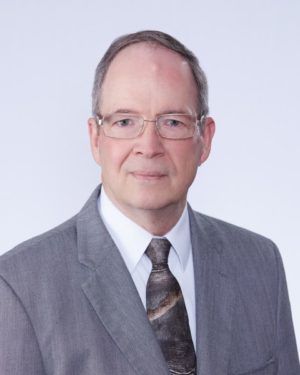 Volunteer of the Month – January 2019
1. How did you get involved in pro bono?
UNT Dallas College of Law is committed to community engagement, so they invited Chris Reed-Brown from DVAP to the law school to give some of the students an orientation. Ten days after starting law school, I assisted at my first DVAP legal intake clinic, and I was hooked.  I helped with 31 DVAP clinics in my 1L year. During law school, I completed 800 pro bono hours, and the one place I kept returning to was DVAP.
2. Describe the most compelling pro bono case.
When I was a law student, one exceptional case involved a homeless quadriplegic who needed to find a representative payee, because the one he had was collecting the money and keeping it, not using the money for the disabled person's benefit. I was very glad to be part of DVAP, to be able to give him a chance to keep his money.
When I first became a licensed attorney, a lady came in to the Wills Clinic because her husband had recently died intestate, and she saw what not having a will does to a family. She cried throughout the entire clinic, and I took her case to make sure she had the peace of mind of having an estate plan in place.
3. Why do you do pro bono?
It's the right thing to do. I have encountered landlords illegally retaining security deposits, a spouse refusing to honor a court order for visitation, a spouse needing to leave an abusive relationship, someone who needed an expunction just so he could get a job and housing, and the list goes on. It feels good to stick up for people who have been bullied just because they can't afford an attorney.
4. What impact has pro bono service had on your career?
Pro bono work gives me experience, a place to learn new skills, and provides me networking opportunities – a number of practitioners have commented on my pro bono commitment.  I have just begun looking for a position because I have been taking care of some personal issues and some professional training. My pro bono work has already provided me with an invitation to apply for a position in line with some of the pro bono work I have been doing.
5. What is the most unexpected benefit you have received from doing pro bono?
Pro bono work is like the gift that keeps on giving. As a student, the application of the laws helped me understand the law better. Once I had a lady hug me, just because I was the first person who had listened to her legal issue – one has to derive a great feeling of warmth from helping another person. The ability to hone skills in different areas at my own pace is a wonderful way to perfect legal knowledge.