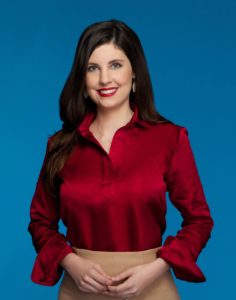 Volunteer of the Month – January 2020
Christine Leatherberry is the Director of Alumni Relations at SMU Dedman School of Law.
1. Describe your most compelling pro bono case.
Last year, I helped two grandparents adopt their grandson. My clients' daughter died at just 30 years of age from medical complications less than a couple weeks after she gave birth. After so much tragedy and heartache losing their daughter, they were able to adopt their grandson to raise him as their own son. Without the adoption and without a court order, many of their rights were not established, such as the legal right to make medical decisions, educational decisions, therapeutic decisions, and even Julian's inheritance rights were not legalized.
2. Why do you do pro bono?
I do pro bono for three reasons:
Because it's the right thing to do. There are so many people without access to legal services. There is a great need for pro bono legal services only lawyers can fulfil because of our special skillset.
Pro bono work sharpens my legal skills and provides training in areas of law that I'm trying to refine. I am board certified in family law, but I haven't had an opportunity to do a lot of adoptions. Taking pro bono adoptions helps me gain more experience in adoptions to add them to my family law practice with confidence.
It's our professional obligation. Lawyers have provided pro bono services for centuries. As attorneys, we have legal skills that many people do not have access to. No matter how busy you are, each and every attorney can find time to take one pro bono case a year.
3. What is the most unexpected benefit you have received from doing pro bono?
There aren't a lot of opportunities in family law litigation or as a trial attorney to smile in the courtroom or to practice what I've deemed "happy law." We deal with serious, emotional, and difficult issues. A successful adoption is a wonderful, unforgettable day in the lives of a child and their new parents. Providing pro bono legal services has given me the unexpected benefit of being a small part of this special day in a family's life, practice "happy law," and help those in need who would not have access to such legal services.