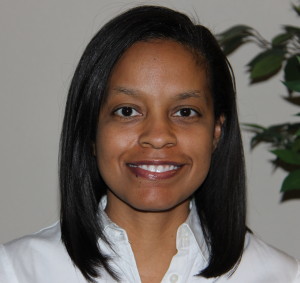 Volunteer of the Month – September 2014
Firm: Luminant
In her role as corporate counsel for Luminant, the largest competitive power generator in Texas, Ashlie handles a variety of matters spanning across multiple practices.
Her work for DVAP includes volunteering at monthly clinics, serving as a volunteer attorney for pro se clients at the monthly prove up, and representing clients in a variety of cases. Ashlie was recently added to the leadership team for the Pro Bono Small Business Legal Clinic, which is hosted twice a year in conjunction with DVAP.
Since taking her initial DVAP case in August of 2013, Ashlie has committed to take at least one case each month. As in her "day job," her work with DVAP is anything but routine – with case scenarios similar to law school exams. It's all in a day's work for Ashlie and it's what she loves about her practice at Luminant and her work with DVAP.