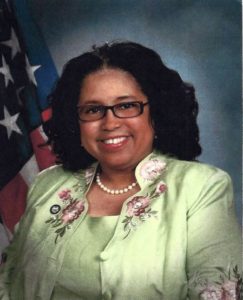 Volunteer of the Month – July 2019
Thelma Clardy is a sole practitioner, specializing in family and probate law.
1. How did you first get involved in pro bono?
I initially got started when I worked for Legal Aid of NorthWest Texas years ago (then Legal Services of North Texas), and continued it throughout my career.
2. What clinics have you assisted with?

I have assisted at the Martin Luther King, Jr. Community Center in the past, and most recently I have assisted at the clinic at Friendship West Baptist Church.
3. Describe your most compelling case?
My most compelling case was helping a grandmother obtain custody of her grandchildren, as the parents were found to be drug-addicted and convicted felons.
4. Why do you do pro bono?
Corny as it sounds, it makes me feel good, and I feel like I'm making a difference for those who might not otherwise get the help they need.
5. What is the most unexpected benefit you have received from doing pro bono?

Pro bono service has enabled me to use my law license for good, and the most unexpected benefit I have received from doing pro bono was a heart-felt thank you card from a client. It meant a lot to me.