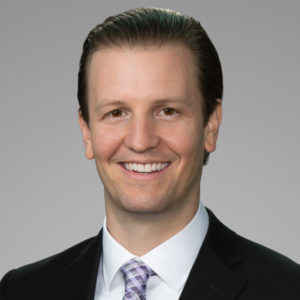 Volunteer of the Month – November 2019
Mike Pangrac is a transactional associate with Kirkland & Ellis LLP.
1. What types of pro bono cases have you accepted?
I have tried to get as much exposure to different types of cases as I can. Over the last year, I have helped with a non-profit merger, researched state specific laws and policies related to youth homelessness, assisted a client with a record expungement request, and performed some preliminary work for a will.          
2. Why do you do pro bono?  
Lawyers are uniquely equipped to serve their communities and I think assisting with pro bono cases really helps make a positive impact on people's lives.
3. What impact has pro bono service had on your career? 
Pro bono work has provided me with the opportunity to assist with cases that I would not have had exposure to otherwise, which has helped me more effectively analyze unfamiliar questions and issues in my everyday work.
4. What is the most unexpected benefit you have received from doing pro bono?
How much working through the various issues facing non-profit organizations and members of the community has helped me in my own professional development.