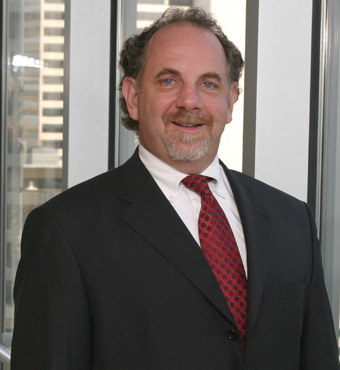 Volunteer of the Month – October 2020
David Taubenfeld is a Partner at Haynes and Boone, LLP.
How did you first get involved with pro bono?
When I first graduated from Law School in 1985, I took a post-appeal death row inmate case and I volunteered as a mediator for a juvenile offender mediation program here in Dallas County.  Also, I participated in veterans clinics and other pro bono activities.  It was just something I always knew I was going to do.
What types of cases have you accepted?
All types. Death row habeas cases. Landlord-tenant disputes. Consumer disputes. Juvenile mediations. Asylum cases.
Describe your most compelling pro bono case.
Most compelling case was the case for the Widow Bell. Her husband died suddenly, and had bought a new truck for his business shortly before he died.  He bought credit life insurance on the truck.  When he died, the Widow Bell could not pay for the truck, and the insurance company (wrongfully) denied coverage, essentially calling the Widow's suddenly departed husband a liar.  We represented her through one day of trial, after which the insurance company paid all benefits and then some.
What impact has pro bono service had on your career?
It's made it more enjoyable and satisfying. There is nothing more satisfying than a pro bono success.
What is the most unexpected benefit you have received from doing pro bono?
Honestly, it was probably getting interviewed on the news as a first-year lawyer because of the inmate I represented on death row.  That was quite a wild ride for a young pup.