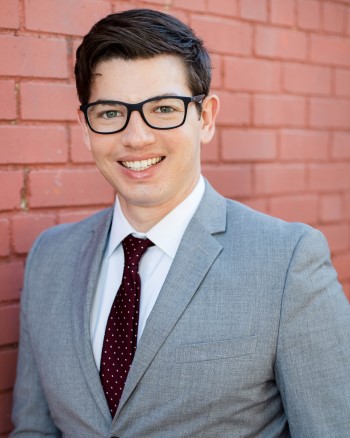 Volunteer of the Month – April 2021
Patrick Lewis is an associate at Andrea Sager Law PLLC.
How did you first get involved in pro bono?
I just wrapped up my first year of practice. I made a commitment to myself that I would make pro bono work be a staple and a routine in my practice. I had heard great things about DVAP and the support they provide attorneys, so I decided to start taking cases. Taking on cases in unfamiliar areas of law can be scary as a young attorney, but DVAP provided great support and made it easy to get involved.
Describe your most compelling pro bono case.
My main practice area is trademark law. I recently assisted a small local business with their trademark application through DVAP. I loved being able to help out a small business in my community. Having a registered trademark is such a critical part of any business, but filing a trademark application without an attorney is tough. I'm glad I was able to assist someone who otherwise wouldn't have had access to a trademark attorney.
I think about a quote from Spider Man where he says, "with great power comes great responsibility." There is a lot of power that comes along with having a law license. I feel like I have a responsibility as an attorney to use that power to help people. I think it's so important to be able to give people access to attorneys who otherwise would not have access.
What impact has pro bono service had on your career?
Pro bono work has made me a better all-around attorney. I like being able to branch out into other areas of the law that I don't normally deal with.
What is the most unexpected benefit you have received from doing pro bono?
I love seeing the impact my work has on the lives of my clients. Doing pro bono work really puts things into perspective. I think that perspective is something that really benefits me in my practice.