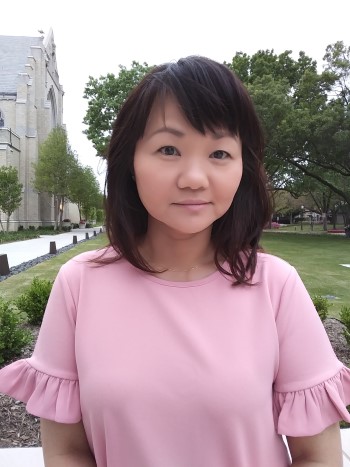 Volunteer of the Month – July 2021
Tu Nguyen is a sole practitioner.
How did you first get involved in pro bono?
After law school, I took a brief pause from the law to focus on family and a family business. When it was time to return to my legal practice full-time, I wanted to focus on ways to continue giving back to the community. DVAP was a great fit. The support staff and mentoring attorneys provided the necessary guidance to help me confidently move forward with all my cases.
Describe your most compelling pro bono case.
It was an estate planning case involving an elderly woman. The referral was actually for the standard will and power of attorney documents. Once we met and started talking, I realized she had some assets which needed management. As I listened to her concerns, I realized there was much more I could do to help ease her mind. She was concerned about what would happen to her estate and, more importantly, how she could continue to help her family and goddaughter even after her death. It was very rewarding to see her whole demeanor change after we finished everything. Without DVAP, she would have missed out on strategic ways to protect her assets and continue her wishes after death.
My family was part of what is referred to as the "boat people" – the Vietnamese refugees who started arriving in America around 1980 after the Vietnam War. We arrived in America with nothing but the clothes on our backs. It was through the kindness of volunteers that my family was able to survive. When we needed legal services, the legal aid office provided volunteer attorneys who worked tirelessly to help us. Although I was very young, I still remember the impact it had on my family. Now I am in a position to give back and complete the circle of kindness.
What impact has pro bono service had on your career?
Lots of people readily make time to offer guidance when they learn you are handling a case pro bono. Those opportunities for growth are invaluable to a solo attorney managing her legal practice on her own. It's embarrassing to admit, but I've met wonderfully talented and incredibly smart attorneys who have graciously answered a lot of my "dumb" questions.
What is the most unexpected benefit you have received from doing pro bono?
Unexpectedly, doing pro bono service is not just a selfless act. It actually is quite selfish in a way. I have gained so much personally and professionally. When we help others with genuine kindness in our hearts, that kindness is returned tenfold in so many different ways.