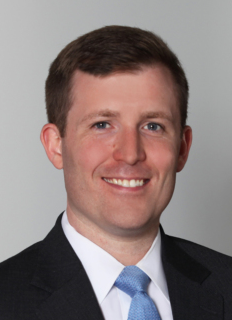 Volunteer of the Month – August 2021
Ted Huffman is an associate at Hunton Andrews Kurth LLP.
How did you first get involved in pro bono?
One of my first exposures to pro bono work was during law school, when I had the opportunity to serve as a student attorney in SMU's Civil Clinic.  The Clinic is set up where law students work as part of a "mini-firm" under an attorney mentor and undertake a wide variety of pro bono legal matters for clients in need.  Through the Clinic, many of us felt for the first time in our young careers that we were making an impact, and the clients were always very appreciative.  This experience left an indelible mark on me and served as an early motivator for future community involvement.
What types of cases have you accepted?
Each pro bono case is different.  As a litigator, I enjoy the cases that require court room participation.  My cases so far have included a variety of civil litigation matters, including issues of family law, adoption proceedings, and real property disputes.
Which clinics have you assisted with?
I have participated in various legal clinics throughout my career.  During the COVID-19 pandemic, Fawaz Bham at my firm helped set up an online tool that was used to host virtual intake clinics for DVAP.  When in-person community involvement became difficult in 2020, participation in these virtual clinics became one of my favorite and more rewarding pro bono activities.
Describe your most compelling pro bono case.
One of my earliest pro bono cases still sticks with me the most.  A young family was being mistreated by its landlord, and the case ended up in an ugly eviction court proceeding.  We represented the family at a contested hearing and were able to get the landlord's case thrown out.  After the hearing, the family was overjoyed—full of tears and lots of hugs.  The family called later that week to thank us again and make sure we knew how much our work was appreciated.  It is cases like these that make it all worth it.
There is a great need in our community for those who need legal assistance but cannot afford it.  We have an opportunity as attorneys to provide important services for this community, just by getting involved.  There is also something very fulfilling about using your role as an attorney to give back and make an impact without expecting anything in return.  This feeling keeps me coming back for more.