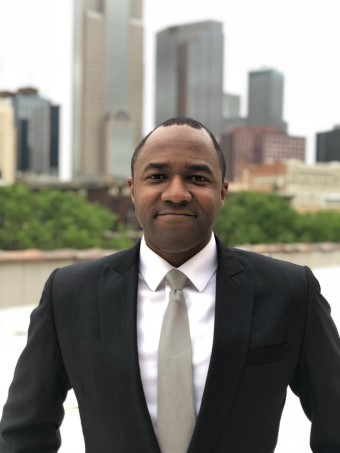 Volunteer of the Month – September 2021
Sanford Holmes is a sole practitioner.
How did you first get involved in pro bono?
I first got involved a couple years ago by volunteering for a DVAP clinic in West Dallas. It was a great chance to get a sense of the need for affordable legal assistance in our city. I began to do my most intense pro bono work through my participation in the Entrepreneurs in Community Lawyering program and Dallas Evictions 2020 over the past year.
Describe your most compelling pro bono case.
A woman called about the condition of her apartment after she had had several flooding events in her unit. She struggled to avoid tears as she described the her living conditions and the way the management treated her. This case is still ongoing, but it was necessary to bring suit to address these challenges and others that appeared with investigation.
Pro bono work gives me the opportunity to help the community, and that is the focus of my practice – people who cannot usually afford the assistance of an attorney. Many of us become lawyers with a goal to help people, but the reality of the practice can feel far removed. This is a chance to sit down with an individual client with a clear problem and address it with the levers and training we have at our disposal.
What impact has pro bono service had on your career?
My pro bono service has had two impacts. First, it serves to reinvigorate me when the realities of the profession can seem dispiriting. Second, it has connected me to other paying clients my firm otherwise wouldn't have been able to access.
What is the most unexpected benefit you have received from doing pro bono?
I did not expect to receive access to so much practical knowledge from the DVAP mentoring attorneys.