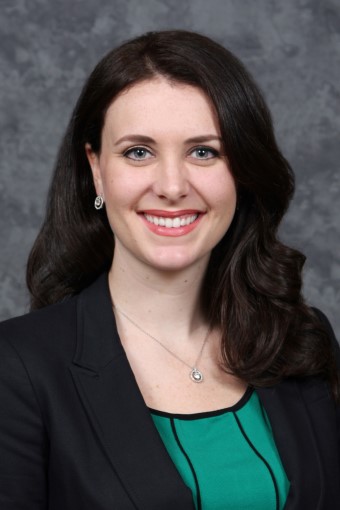 Volunteer of the Month – October 2021
Emily Buchanan is an associate at Haynes and Boone, LLP.
How did you first get involved in pro bono?
I became involved in pro bono as a summer associate with Haynes and Boone, LLP, which really encourages their attorneys to become involved early (and often) in pro bono matters.
Describe your most compelling pro bono case.
I recently helped a veteran who was in hospice finalize and execute his will. He and his family were so appreciative to have one less thing to worry about during an emotional and stressful time.
It reminds me about the reason I got into this profession in the first place. It isn't about the status, the money, or the accolades—it's about helping people who need it the most. My passion for pro bono matters also stems from my dad, who is a Vietnam veteran, and knows the true meaning of sacrifice and service. For every veteran's will I prepare, I see it as a small token of appreciation for their service to our country.
What impact has pro bono service had on your career?
I've been able to connect with more people in the community and analyze legal issues that are outside of my immediate practice area.
What is the most unexpected benefit you have received from doing pro bono?
Other than the general benefit of feeling good about giving back to the community, I once received a pop-up flower card from one of my pro bono clients, which included a hand-written thank you note. It was the first time I've ever received a personalized thank you note from a client and I still keep it in my office to remind myself of why I love pro bono!