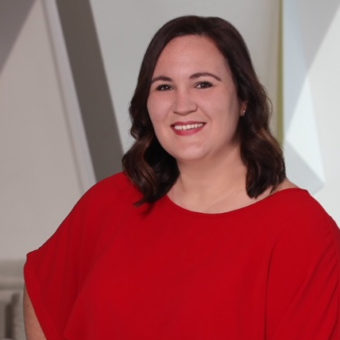 Volunteer of the Month – January 2022
Heather Barger is a senior associate with Alston & Bird LLP.
What types of cases have you accepted?
All sorts of things—asylums, divorces, contractors gone bad.
Which clinics have you assisted with?
I've helped with a number of the intake clinics, which I love.  Even when I'm drowning in billable work, I can find a few hours to help with intake clinics and listen to people's stories, help them feel heard, and get them one step closer to securing the needed services. .
It's cliché, but I am very blessed.  Even on the worst days, I am well-educated, well-loved, and safe.  I have no doubts that if tragedy befell my family, someone from my support system would be there.  It is a fact that I took for granted in my youth but a privilege so many do not have.  I think it is our responsibility to support our neighbors when they need it most.
What impact has pro bono service had on your career?
It has given me stand-up, in-court experience, the opportunity to navigate particularly difficult opposing counsel, and develop my leadership skills managing a team, but most importantly, it has given me perspective when I needed it most.
What is the most unexpected benefit you have received from doing pro bono?
The stories!