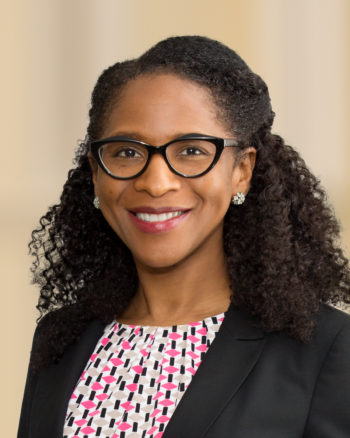 Volunteer of the Month – May 2022
Juanita DeLoach is a partner at Barnes & Thornburg LLP.
What types of cases have you accepted?
For DVAP, I have accepted mainly simple divorce cases and a few wills.  Through my firm Barnes & Thornburg, I have a Compassionate Release case in the District of Columbia, Criminal Division.  I am not a family law or a criminal law attorney, but I love learning new legal skills through these experiences.
Describe your most compelling pro bono case.
My most compelling case is still ongoing. A few years ago, I spread my wings and accepted a divorce case with children.  Unexpectedly, it turned into a contentious proceeding, but I have been successful in getting the mother visitation with her children she had not seen in over a year. It was a very happy day for my client when she had her first weekend visitation.  This case has provided me an opportunity to get more state court experience and argue a few hearings.  I cannot go into more detail about the case because it is ongoing
Pro bono is necessary. It is necessary because it benefits a community of people who may not otherwise have access to the legal representation we provide.  Also, attorneys can get some good litigation, stand-up and briefing experience from pro bono work and expand their legal skillset and development as an attorney.
What impact has pro bono service had on your career?
In my very first divorce case, I saw the financial worksheet of the assets of the client, and for me, that moment really underscored the need for pro bono service. Pro bono has become part of my practice, and I do pro bono all year, consistently keeping a few cases on my docket.
What is the most unexpected benefit you have received from doing pro bono?
The most unexpected benefit is how much autonomy I have on these matters.