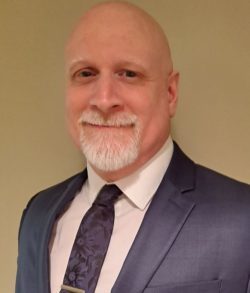 Volunteer of the Month – June 2022
Barry Hocking is a sole practitioner.
How did you first get involved in pro bono?
Even before I moved to Texas in 2020, I knew that volunteering for pro bono cases would be a key activity for me in this next career phase, so not long after arriving here, I started searching the internet for volunteer attorney organizations in the Dallas-Ft. Worth area. DVAP turned out to be a perfect fit for me, and I think I'm extremely fortunate to be able to participate in the program.
What types of cases have you accepted?
Other than one will and power of attorney case, I've only accepted divorce cases thus far. I started with a couple of no-kids/no-property cases around April 2021 and progressed from there to cases with more complexities. I've now had an opportunity to complete some with-kids and with-property cases and I currently have one DVAP with-kids divorce and one DVAP with-property divorce. The next step is for me to take on a with-kids/with-property case.
After almost 12 years as a Business Controller with The Volvo Group, I am now launching a next career as an attorney. I earned my J.D. in a four-year evening program and studied for and passed the Texas bar all while working for Volvo. I started my work day at my Volvo desk at 4 am from 2014 to 2020. It was a pretty crazy time for me, really, but we must do what we must do to get to where we want to be. In any case, because of my day job with Volvo, I wasn't able to pursue any of the typical internship opportunities that traditional law students work through while completing their J.D., so I recognized the need to get some hands-on, boots-on-the-ground, practical experience for my resume and pro bono work seemed like the perfect win/win where I get to work on real cases and help real people at the same time. I'm happy to say that it is working for me, and I would recommend pro bono work to any new lawyer looking for valuable experiences, or even more seasoned lawyers looking to expand into new practice areas.
What impact has pro bono service had on your career?
I've learned so much from everyone I've met at DVAP and it's helped me get familiar with many of the nuts and bolts of family law. I'd like to send a special shout-out to my primary DVAP mentor, Kristen Salas. She's been so helpful and supportive during this time. I really can't thank her enough for helping me progress in the practice of law.
What is the most unexpected benefit you have received from doing pro bono?
I don't think I'd say that it's completely unexpected, but helping the clients work through what can be a confusing and overwhelming time for them, has been really rewarding for me. As I say, it really is a win/win for both DVAP clients and their volunteer attorneys.