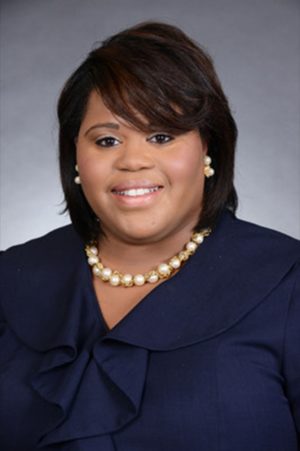 Volunteer of the Month – August 2022
Christina Jenkins is a sole practitioner.
How did you first get involved in pro bono?
In 2007, the housing market crashed. Our mortgage banking clients were disappearing overnight and our firm had a massive layoff. At times, there was no work to do.  I had already attended some DVAP CLEs, so I asked my managing partner if, during down time, I could work on DVAP cases. He said "go for it." So I did. To this day, I'm still not sure he knows just how many cases I worked on!
Describe your most compelling pro bono case.
One of my first cases was the most compelling. A senior citizen whose identity was stolen sued the thief and won, but the thief ignored the judgment. We successfully obtained the judgment funds from her bank account. It was amazing to get the phone call from the thief (who we had been calling for weeks to no avail) after she went to the bank to withdraw funds she expected to be in her account. I felt an enormous sense of pride when driving from Dallas to Mabank to hand that check to the client.
I believe that lawyers can level the playing field for those who cannot do it for themselves. Over the years, I've learned that, to me, service is a moral obligation and duty.
What impact has pro bono service had on your career?
As a young lawyer, working on pro bono cases gave me a sense of ownership and control that I could not yet exercise within my firm. I gained confidence in approaching legal issues, learned the art of associating counsel when needed, and developed legal skills and abilities beyond those learned from my transactional practice. Most importantly, I learned that anyone could be a good lawyer; but being a great lawyer takes time, development,  and a willingness to never stop learning.
What is the most unexpected benefit you have received from doing pro bono?
I never expected to be uplifted and receive encouragement from the DVAP clients. That was rich. Some of the clients had so much hope in the middle of an awful situation. Others were full of gratitude and trusted me and my judgment. That was just what I needed as a young associate whose industry had been gut punched by the mortgage crisis. The market roared back, I was promoted in my firm, and then in 2020, launched my own mortgage banking compliance/real estate law firm. One of my past DVAP clients found out I started my law firm and called to congratulate me, saying, "You're so good, I know you will be successful!"