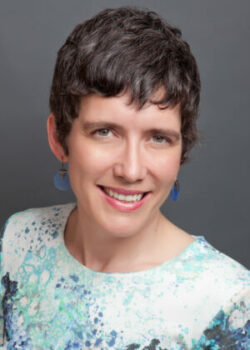 Volunteer of the Month – September 2022
Melissa Thrailkill is an associate at the Law Office of Brandy Wingate Voss, PLLC.
How did you first get involved in pro bono?
I began my legal career working with a legal aid organization and that passion for serving those who need legal help but cannot afford it has followed me into private practice.
Describe your most compelling pro bono case.
This is a hard one, because I find all of them compelling. People need our help. I was thrilled to win an appeal for a client who had been steamrolled as a pro se litigant at trial, but I was also just as thrilled to help a woman gain custody of her younger sibling when their disabled conservator could no longer serve as conservator. Helping a client get their dignity and driver's license back also brought joy, and assisting a son who lost his parent with a simple probate issue was just as fulfilling as winning a big trial. I can honestly say that all of these clients were compelling and deserving of my time.
My law license gives me a special power that not everybody has the privilege of having. With part of that power comes a duty to help the public – lawyers have enormous influence over people's lives, from contracts to legislation to helping establish new legal precedents. People need lawyers to navigate our legal system, and the legal system can fail if a person's house, child, job, or life is dependent upon their economic status and ability to afford an attorney.
What impact has pro bono service had on your career?
I always learn something new about the law and the process when I take on a new pro bono matter. It has also helped me meet others in the profession and in the community who share the same interests as myself. Making positive connections and learning from others and their experiences has helped me become a more well-rounded attorney, mentor, and colleague.
What is the most unexpected benefit you have received from doing pro bono?
Feeling purposeful. While I always feel as though my work serves a purpose, it just feels different when I'm doing it pro bono and being of service to the public and profession. Pro bono work does require us to give up our time freely, and that can be hard. But the payback in spirit and soul is priceless.