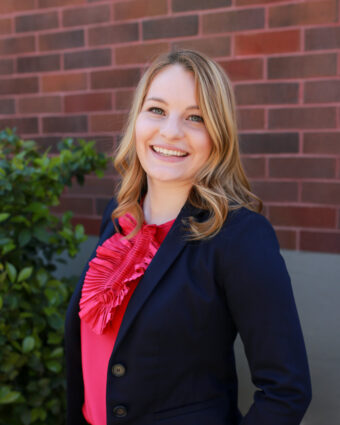 Volunteer of the Month – February 2023
Morgan Armbrust is a sole practitioner.
How did you first get involved with pro bono?
After moving to Texas, I wanted to get involved in the legal community in Dallas. I also really missed the work I did as a public defender, and working with pro bono clients helped me to acclimate to Dallas, and fill the void after no longer working in a public defenders office.
Describe your most compelling pro bono case
So far, I have really enjoyed working with a client who wants to get her name changed after 40 plus years. While it may seem silly to want to change your name in your old age, it's a big deal for a lot of people who want to be known as their true selves. I really enjoy being a part of the process of helping this client be known by her true name.
I recently moved from out of state and decided to open my own firm. I was a public defender in my previous hometown, and I really missed working with clients who need legal aid services. I really enjoy "helping people help themselves." Pro bono is a great way to do that because it allows me to work alongside folks who want to change their life in some way that requires legal aid, and I get to help them do that.
What impact has pro bono service had on your career?
Pro bono keeps me grounded and helps me to remember why I do what I do. It keeps me tied to the community and allows me to impact more people.
What is the most unexpected benefit you have received from doing pro bono?
This! I did not expect to be recognized for my work. Thank you!