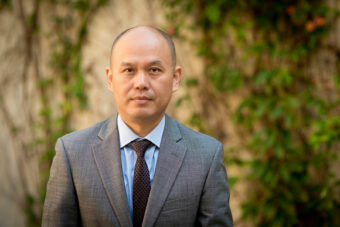 Volunteer of the Month – March 2023
Yubin Ding is a sole practitioner.
How did you first get involved with pro bono?
I got involved in pro bono cases when I was in school. I once took a clinic class which was held in a community lawyering center, and the supervising attorney assigned each student a few pro bono cases.
What types of cases have you accepted?
I have accepted pro bono cases related to estate planning, probate, and family law.
Describe your most compelling pro bono case.
I accepted a divorce case, with no property and no children, and the applicant called it a 'simple' case; however, it took a while for the applicant to realize that no case is simple. At the beginning, the applicant believed that her case could be completed within a few months, but it took much longer than she thought due to various complications. Eventually she realized that she could not complete this simple case without help from a volunteer attorney.
Pro bono work can provide benefits to the community that might otherwise not be available. Attorneys have legal and other skills that are in great demand and many people cannot afford legal assistance. Pro bono experience may also help further the career goals of volunteers.
What is the most unexpected benefit you have received from doing pro bono?
As you help people, you will be rewarded as well. When I do pro bono cases, I must communicate with the clients, the courts, and attend court hearings, which are extremely valuable to my career.