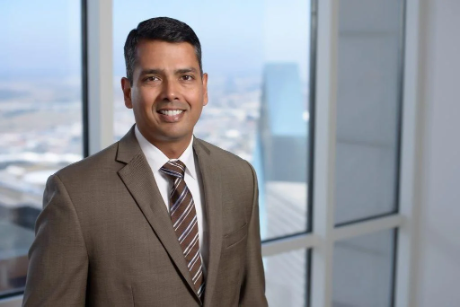 Volunteer of the Month – April 2023
Sushil Iyer is a Principal at Fish & Richardson, P.C.
How did you first get involved with pro bono?
I came across my very first (unofficial) pro bono case on Facebook. The town in which I live has a Facebook page. Another resident had posted that she and her husband had been separated for over a decade, and wanted to get a divorce. She could not afford an attorney. She was terrified of filling out the paperwork for fear that she may make some fatal mistake. She asked if our town had an attorney who would help. I responded to her, helped her complete her paperwork, and file her papers with the court.
Describe your most compelling pro bono case.
I would describe my very first case as my most compelling. Knowing that I was using my skills to help someone in need was very rewarding.
I am where I am today in life due to the selfless kindness of several strangers who helped me without expecting anything in return. I have an obligation to do the same for others whenever I can.
What impact has pro bono service had on your career?
I believe that my pro bono work has made me a better lawyer; one who is more attentive to detail than before.
What is the most unexpected benefit you have received from doing pro bono?
The person whom I helped in my very first pro bono case gave me one of the warmest hugs I have ever received!